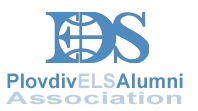 NEWS and Events
Sponsored Ads
Comments
How are we doing?
Please share your comments, thoughts and recommendations with us.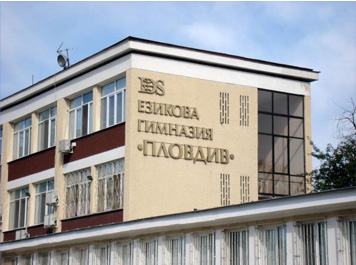 ABOUT PELSA

The ELS Plovdiv Alumni Association (PELSA) seeks to support ELS Plovdiv, its students, faculty, and programs by encouraging and facilitating participation by all alumni in the worldwide ELS Plovdiv community.

Our primary objective is building a network of alumni, partners, and friends of the school, facilitating communications between our alumni regardless of their location, uniting efforts in support of ELS Plovdiv by nurturing each alumna and alumnus's relationships with the School and with other alumni.

In support of our goals, PELSA helps in:

coordinating the organization and functions of local alumni chapters,


collecting and streamlining monetary donations for ELS Plovdiv,


providing college information, coaching and advising to graduating students,


providing career networking tools to help alumni in their job search,


organizing programs, events, and meetings with alumni and the school.


providing funding for school and alumni programs.
ALUMNI COMMUNITY

All ELS Plovdiv alumni are automatically lifelong members of the Alumni Club. Our alumni cross every kind of border, so the Alumni Club brings you many options for continuing your ELS experience through fellow alumni. Itís easier than ever to connect with fellow alumni now as the Alumni Club has the entire alumni community available at your fingertips through this website.

Log in and enjoy the many ways of interaction with fellow alumni that we offer. Whether you are looking for professional networking opportunity or simply want to catch up with old buddies, you are in the right place.